Our Commitment
Restoration – Preservation – Improvement
The purpose of the Graham International Implant Institute is to bring restoration, preservation and improvement to patients with foot and ankle problems. We aim to accomplish this through research, training, certification and support for foot and ankle surgeons globally and through commiting our resources to cutting-edge, ground breaking technologies.
We challenge the mainstream thinking to embrace and propel true solutions that deliver real and innovative answers to patients' problems. Our surgeons are on the cutting edge of ground-breaking technologies with the clear goal to restore, preserve and improve the overall quality of life of the patient.
Our seminars consist of oral presentations, hands-on workshops and certification exams. Upon completion of our live training programs, the attendee will have the advanced knowledge, skills, and confidence to perform Extra-Osseous TaloTarsal Stabilization (EOTTS) surgery with HyProCure. We also offer online training courses.
Our History
Dr. Michael E. Graham founded the Graham International Implant Institute in August of 2006 to help set and elevate the standard of care in the arena of Extra-Osseous TaloTarsal Stabilization surgery.
The creation of the institute followed Dr. Graham's invention of the HyProCure® talotarsal stabilization device. This medical breakthrough came as a response to the significant limitations of all previous sinus tarsi implants, and the Graham International Implant Institute was established as the core training and certification entity for this new procedure.
Today, we conduct cutting-edge research in foot and ankle implantology as part of our core functions, as well as provide world-classs training and certification for hundreds of physicians throughout the world.
Dr Michael E. Graham-CEO & Founder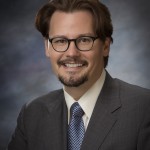 Dr. Graham is the founder and director of the Graham International Implant Institute, as well as the inventor of HyProCure®.
Dr. Graham is a 1994 graduate from the Temple University School of Podiatric Medicine and completed a two-year podiatric surgical residency at Kern Hospital for Special Surgery in Warren, Michigan. He is a member of the American Podiatric Medical Association, Michigan Podiatric Medical Association, a Diplomat of the American Board of Podiatric Surgery, and Fellow of the American College of Foot and Ankle Surgeons.