Meet our surgeons who are lecturing for us all over the world, both domestically and internationally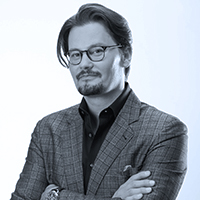 The United States
Dr Michael E. Graham, DPM, FACFAS, FAENS, FAAFAS, FACFAP is a 1994 graduate of the Temple University School of Podiatric Medicine and completed his podiatric surgical residency at Kern Hospital for Special Surgery in 1996. A pioneer and innovator in his field, Dr. Graham is the founder and president of GraMedica® and the Graham International Implant Institute. He is the author of more than two dozen scientific manuscripts and has lectured all over the world on extra-osseous talotarsal stabilization. He has trained thousands of surgeons, nationally and internationally. He is a disruptive, change-making innovator.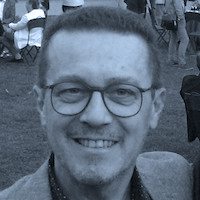 Argentina
Dr. Mario Juanto has specialized in orthopedics and traumatology for more than 30 years. Dr. Juanto has always been interested in alterations in the foot, whether of the child or the adult, and how to correct them surgically causing the least possible damage. Dr. Juanto graduated from the Faculty of Medicine of the National University of Rosario in 1982. He is the past President of the Argentine Society of Neuroortopedia and Corresponding Member of the Italian Society di Traumatology and Orthopedics Infantile as well as a full member of the Argentine Society of Orthopedics and Traumatology and a member of the Orthopedics Society and Traumatology of the Coast.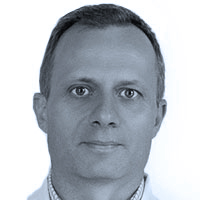 Poland
Dr. Łukasz Kołodziej is an experienced orthopedist and traumatologist with many years of professional experience. He graduated from the Faculty of Medicine of the Pomeranian Medical Academy in Szczecin, completed his first degree in orthopedics and traumatology in 1999. He gained professional interests and skills in 2004, earning the title of second degree specialist in orthopedics and traumatology of the motor organs, while developing his scientific career: in 2002 he received a doctoral degree in medical science at the Szczecin PAM, defending his dissertation entitled "Assessment of distant results of surgical treatment congenital foot of the horse-to-cheek with the method of rear-medial release ", which was led by Professor Maciej Kolban, MD. Dr Kolodziej is an adjunct of the Orthopedics and Traumatology Clinic in Szczecin, an employee of the Traumatology and Orthopedic Department of the Koszalin Regional Hospital, and also receives patients at the MediKline clinic in Szczecin. He is a member of the District Medical Chamber in Szczecin.
Slovenia
Dr. Štalc specializes in the treatment of orthopedic foot and ankle diseases. He has learned professional skills in diagnostics and therapeutic skills at the leading European masters of foot surgery, such as P Rippstein (CH), LS Barouk (FR), E Orthner (AT) and R Springfeld (DE), and he has also carried out advanced training at the Schulthess Clinic in Zurich. Annually he performs hundreds of surgical procedures covering an integral spectrum of the foot and ankle of orthopedics: corrective osteotomies for the treatment of deformations, procedures for the treatment of degenerative and post-traumatic joint disorders, ankle arthroplasty, gradual correction of deformations using an external fixator, arthroscopic procedures, tendons transmission and more. The most common causes for operative therapy are arthrosis of the ankle, hallux valgus and other deformations of the fingers, treatment of the acquired flat foot and other diseases of the foot bows. Clinical-research work in the field of minimal-invasive procedures for correction of foot deformations. He lectures on subjects in the field of orthopedics of the foot and ankle at professional meetings in Slovenia and abroad. He is active in a group of experts specialized in the treatment of orthopedic infections, with whom he also participated in the preparation of a book on the treatment of orthopedic implants for the Springer publishing company.In this area, it focuses primarily on measures to prevent infections and to provide safe and standardized surgical treatment for patients.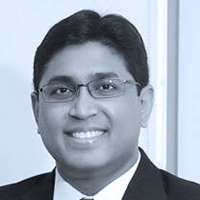 Singapore
Dr Kannan is an orthopaedic surgeon practising at Mount Elizabeth Novena Hospital, Mount Elizabeth Hospital and Parkway East Hospital, Singapore. His subspecialty interests are in lower limb (leg), and foot and ankle disorders. Dr Kannan has extensive experience in reconstructive foot and ankle surgery, being one of a very small number of subspecialists in this area in Singapore and the region. Dr Kannan obtained his postgraduate qualification from the Royal College of Surgeons of Edinburgh, and was awarded a prestigious Ministry of Health scholarship to pursue further training in the field of lower limb reconstructive surgery with special emphasis on foot and ankle reconstruction.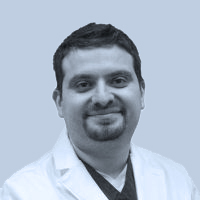 The United States
Dr. Alex Tievsky, a graduate of the New York College of Podiatric Medicine, is well versed in all aspects of Foot & Ankle Surgery. He has completed a 3-year Podiatric Medicine and Surgery residency program with extra certification in Reconstructive Foot & Ankle Surgery, at Forest Hills Hospital North Shore LIJ. During his 3-year residency, Dr. Tievsky covered 5 hospitals within the North Shore LIJ system, treating everything from simple ingrown nails, to complex reconstructive surgery secondary to severe trauma. Dr. Tievsky also helped manage and treat patients in two separate wound healing centers, which utilized hyperbaric oxygen therapy, and skin grafts to heal complex non-healing wounds. Dr. Tievsky is Board Certified by the American Board of Podiatric Medicine and also Board Qualified in Foot Surgery by the American Board of Foot and Ankle Surgery.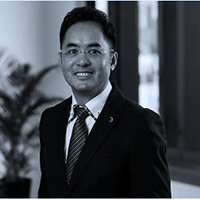 Singapore
Dr Chong Keen Wai is an Orthopaedic Surgeon who has a Masters in Orthopaedic Surgery from the National University of Singapore, and is also a Fellow of the Royal College of Surgeons of Edinburgh in the specialty of Trauma and Orthopaedics. He underwent further subspecialty training in Trauma and Reconstructive Surgery as well as Foot and Ankle Surgery in Germany having received a government grant to do so. The majority of Dr Chong's work is in the correction of lower extremity and foot / ankle deformities. This includes ankle arthroplasty and low tibial osteotomy for osteoarthritis. He also performs minimally invasive foot and ankle surgery such as tendon endoscopic surgery (tendinoscopy) and "small joint" arthroscopy. He has published many papers highlighting his techniques and clinical results especially in subtalar joint arthroscopy (lower ankle joint arthroscopy). Such techniques are ideal for managing sports injuries of the foot and ankle. Dr Chong was tournament doctor for the 2014 WTA Finals tennis tournament in Singapore where the top ranked female players competed. Dr Chong is an active teacher in AOTrauma (Association for Osteosynthesis), which is a non profit organization with more than 50 years history whose main focus is on educating surgeons worldwide in the management of fractures and injuries. For his contributions, he has been awarded the "Gold membership" status. He also served as Chairperson of AOTrauma Singapore from 2012-2015.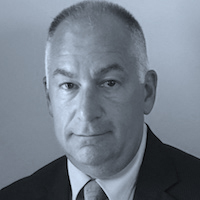 The United States
Dr. Scott Fishman graduated from Drew University with a BA degree and the Ohio College of Podiatric Medicine in 1985 with a D.P.M. degree. He completed his residency through Huron Road and Mount Sinai Hospitals and the Cleveland Foot and Ankle Clinic of OCPM. He is board certified by the American Board of Podiatric Surgery and is a Fellow of the American College of Foot and Ankle Surgeons. He was an adjunct faculty member of Temple University School of Podiatric Medicine, has been a member of the speaker's bureau of Pfizer, Meade Johnson and Merck pharmaceuticals, and has published in several professional medical journals. He continues to train residents at South Jersey Hospital Regional Medical Center.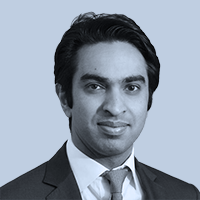 United Kingdom
Mr. Nazir qualified from the London Foot Hospital and School of Podiatric Medicine, part of University College London Medical School in 2001. Subsequently gaining his Fellowship in Podiatric Foot Surgery after his surgical training in London, Surrey & Norfolk, as well as an externship at St Francis Hospital in Hartford CT in the USA. Mr. Nazir provides lectures and training to other Foot & Ankle Specialists and regularly presents in conferences and seminars. He has a special interest in sports injuries and treats professional sportsmen and women. Mr Nazir attempts to resolve problems non-surgically wherever possible and has developed specialist ultrasound guided injection techniques to aid accurate diagnosis and treatment. His vision is to provide a modern approach to treating foot and ankle problems by using the very latest diagnostic techniques and treatments, allowing consistent and successful outcomes and thus, quicker recovery.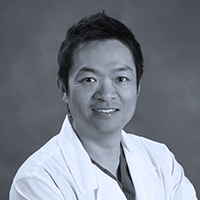 The United States
Dr. T.J. Ahn is a board-certified Podiatrist who has been practicing in Chicago. He specializes in Podiatric Surgery and Sports Medicine, but his practice includes all pathologies related to the foot or ankle in any age. His practice principle is to treat every patient with his heart. Dr. Ahn received two Bachelor's degrees: Computer Science/Business and Biochemistry. Dr. Ahn earned his Doctor of Podiatric Medicine degree from Scholl College of Podiatric Medicine in 2001. He then successfully completed the Residency training in both Primary Medicine and Surgery of the foot and ankle at Sacred Heart Hospital, Chicago. Dr. Ahn has been actively involved in teaching podiatric residents, and continues to learn for latest podiatric medicine and surgical techniques. He has been actively participating and lecturing in various continuing education seminars and conferences every year.